Lilt makes it easy for Managers and Administrators to edit the roles of members as the structure and needs of your organization shift. This article explains how to change member roles.
Note that managers cannot change the roles of administrators.
To reassign the role of a member, navigate to the Organization > Users tab.
Next, locate the user you want to edit and click the Edit button next to their entry. A popup will open where you can set the member's role to the available default roles and any Custom Roles that have been created.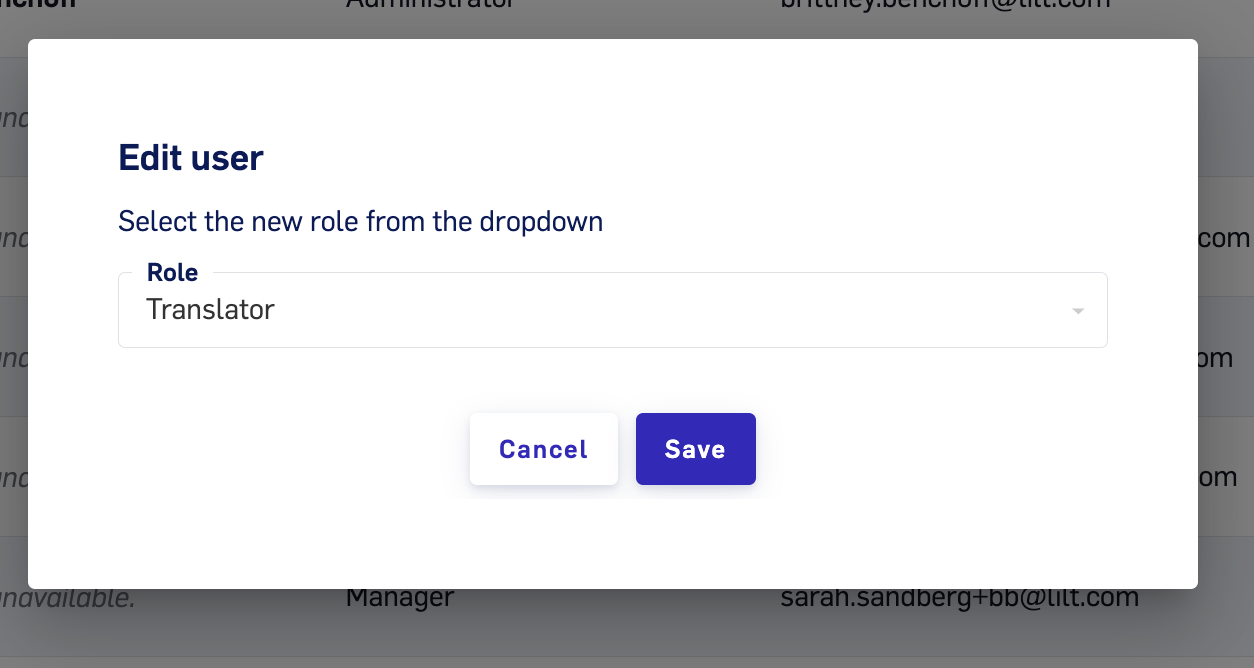 Note that members are not notified when their role has been changed, so if you change a member's role, it is recommended to let the member know what access they have within your organization.